LOOKING TO TEST A JEEP OR PRODUCTS BEFORE YOUR PURCHASE?  HERE AT ASPEN ADRENALINE WE CAN HELP YOU WITH THAT!
!!CALL TO RESERVE!!
Aspen Adrenaline Jeep Rentals
Here at Aspen Adrenaline we do off-road adventures with a little more beef to our Jeeps.

Our Jeep Wrangler Unlimited's are lifted for more clearance on large rocks and to help with trick obstacles. We have upgraded shocks for a smoother ride on and off-road. We have 35" tires to help cover more ground and make those big rocks and bumps feel like nothing!

 Take this from a born and raised Jeeper...  

You can rent a jeep from other places and you will get where you want. Its just going to be one bumpy ride!

Rent from Aspen Adrenaline and take out one of our upgraded Jeeps. 

Things are smoother and easier and the makes your family trips in the Rocky Mountains that much better! 
Our Jeep Wrangler Unlimited's
2012 Jeep Wrangler Unlimited Rubicon JK "Murder JK"

The "Murder JK" is black w/bronze accents. It has a leather interior and RockHard 4x4 Sport Cage on the inside for added safety and comfort while exploring the Rockies. Its has a 3 piece hard top so you can still enjoy the sun and close it up fast if the weather changes. This beautiful Jeep rides on a 3.5" Rubicon Express Lift and  upgraded shocks to improve the all around ride, especially off-road. It sits on a set of 35" Cooper tires mounted on Bronze Fuel Anza Wheels. Full size spare in the back, along with a jack and tools. We have our own Adrenaline Trail Armor steel bumpers on the front and rear to help with protection. 
2018 JEEP WRANGLER UNLIMITED RUBICON JL "RUBYRED"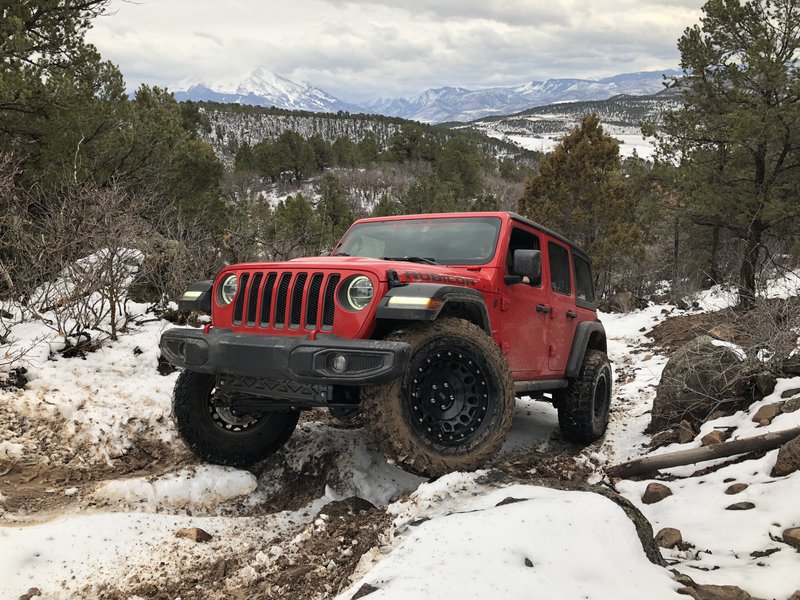 RubyRed the JL is the newest member to our fleet. This was the first Jeep Wrangler Unlimited JL in the Roaring Fork Valley. Drive a part of Jeep history! Our JL Unlimited Rubicon is currently stock riding on a little larger tire for more comfort and durability of road. Its sitting on 35" Goodyear MTR's mounted on 17' KMC - XD 129 holeshot wheels. These Jeeps were redesigned from the ground up. They come with a full roll cage already built in. Stock the JL Rubicon sits 2" higher then other models. Not only this Jeep JL, but our JK as well, are ready to explore everything the Rocky Mountains have to offer!
How our Jeep Rentals Work 
Select your date/s of rental

Choose if you want to pick it up or have it delivered.
 (Delivery please tell us the address of your drop off destination. Hotel, House, Airp
ort...)
To rent a Jeep, you must have your own personal insurance! We will take a copy of your insurance card and drivers license! Must be 25+ to rent! 
For prices and availability please CALL (970)618-4410 
Delivery Fee: $50 (Aspen-Woody Creek Area)
                 $30 (Basalt-Glenwood Area)

                              FREE Pick-Up at our shop location!